A United 737 Max 8 passenger jet used 100 percent sustainable aviation fuel on Wednesday's typically scheduled journey from Chicago to Washington. This is a historic first step for the aviation sector.
The 612-mile demonstration flight was co-sponsored by Boeing, CFM International, and United. The trip, which used 500 gallons of Sustainable Aviation Fuel (SAF) in one engine and an equivalent amount of regular fuel oil in the other, generated approximately 75% less CO2 than a conventional jet fuel trip.
United's SAF flight is not just an important milestone in the industry's decarbonization efforts. When paired with the increase in commitments to create and acquire alternative fuels, the flight highlights the scalable and meaningful way businesses can collaborate to confront the greatest challenge of the time.
Currently, airlines are only allowed to deploy a total of 50% SAF. The goal of the demonstration flight was to showcase that there are no functional anomalies between SAF and standard jet fuel and to provide a starting point for the resource's commercialization.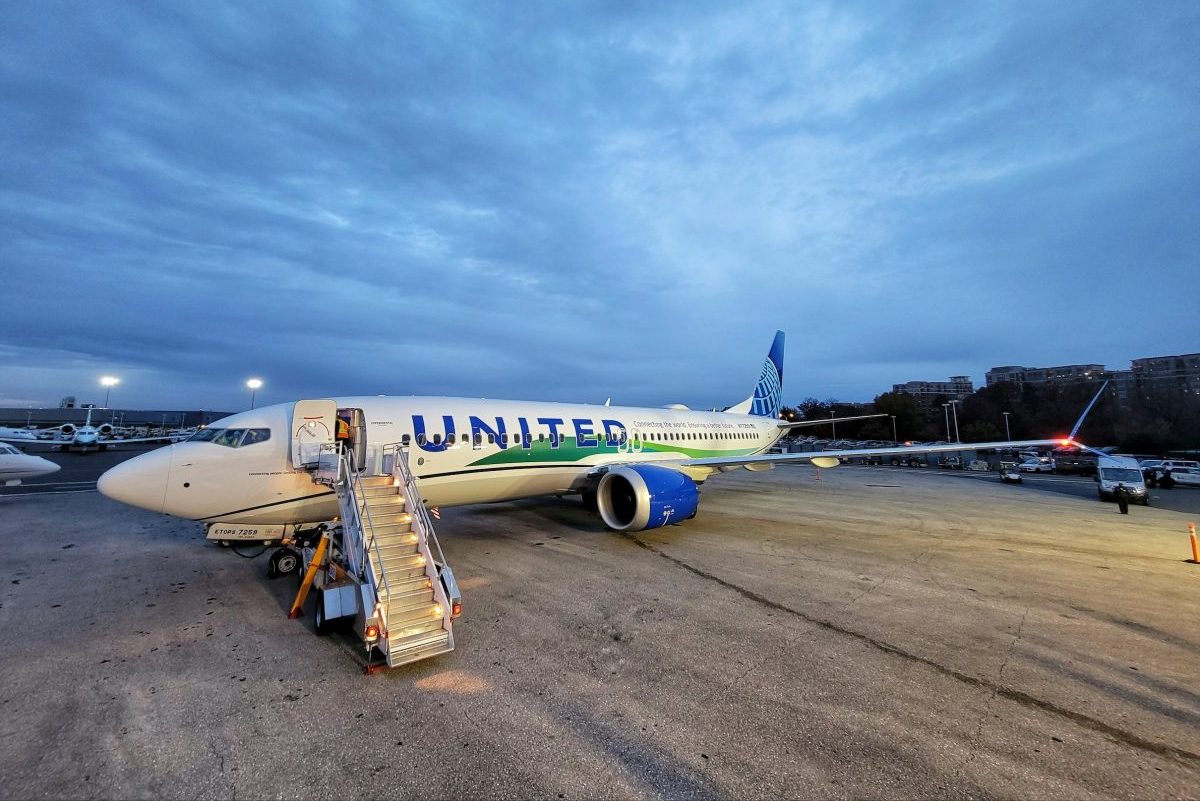 Aside from the test flight, United declared a corporate agreement to acquire 7.1 million gallons of SAF in the year. On the other hand, Boeing is delighted to support United on this momentous occasion as the two companies collaborate to make transportation more sustainable.
Boeing's Ihssane Mounir stated that the company is committed to solving climate change and believes that sustainable aviation fuels are the most concrete answer to reducing aviation carbon pollution. Mounir emphasizes that no single organization can decarbonize aviation alone; thus, collaboration is required to ensure that aviation is efficient and sustainable in the future.
It's unclear whether SAF will take off as its supporters anticipate. The higher expense of SAF over regular jet fuel poses a significant barrier.
Nonetheless, the government of US President Joe Biden has set a target of using SAF to meet 100 percent of aviation fuel consumption by 2050. The SAF tax credit is listed in President Biden's agenda for consideration by Congress, along with $4.3 million in additional and continued financing to support SAF programs.
In 2018, around 2 million gallons of SAF were generated, whereas global demand for regular jet fuel was predicted to be 106 million gallons in 2020. By 2030, the Biden presidency hopes to create a minimum of 3 billion gallons of SAF.